Staff

The Van Dam Maertens team
These guys are like my family. While we may seem slightly dyfunctional at times, we have a great time together and we are committed to putting our clients needs ahead of our own needs.
If you need to schedule an appointment or request any other service, please let us know. Myself, Cassy or A.J.will be happy to respond to your needs. (not pictured A.J. Andresen and Marie Paulsen)
Bronson James Winkler
Associate Financial Representative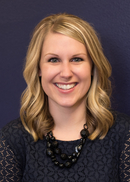 Cassy M Dufty
Chief Operations Officer
Office 701-893-3710

Cassy is the reason that I seem to look like I have everything in control. She is the first person you will see when you walk in the doors and always has a smile on her face. She handles almost everything that has to be done with paperwork and follow through. She is amazing.
After being a hair stylist for 7 years, Cassy and her husband Nick decided to start a family. Their adorable daughter Kinsley was born in the summer of 2012. While she enjoyed her profession being a mom was more important to her and the odd hours of her former profession did not work well her new family schedule. She joined our team in March of 2013 and has been exceptional ever since.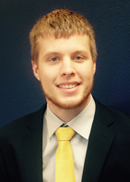 Andres Joseph Andresen
Associate Financial Representative
Office 701-232-7175

AJ joined our team in June of 2016. I was introduced to him by his sister Tara who also works for Northwestern Mutual. He brings youth and excitement to our team.  From day one he hit the ground running. AJ is in charge of scheduling appointments, following up with clients, and meeting with new clients. I did not expect that his role would have grown into all of those things but his hard work and determination to do his best have made him a very valuable member of our team. AJ is not only an employee, he is a role model to me.  He constantly is reminding me and pushing me to be the best version of myself that I can be.